After facing harsh criticism for a slow vaccine rollout that diverted doses away from the Central Valley, this week Governor Newsom promised that more vaccines were finally on the way.
"I'm not some guy from San Francisco that doesn't give a damn about the Valley," he said.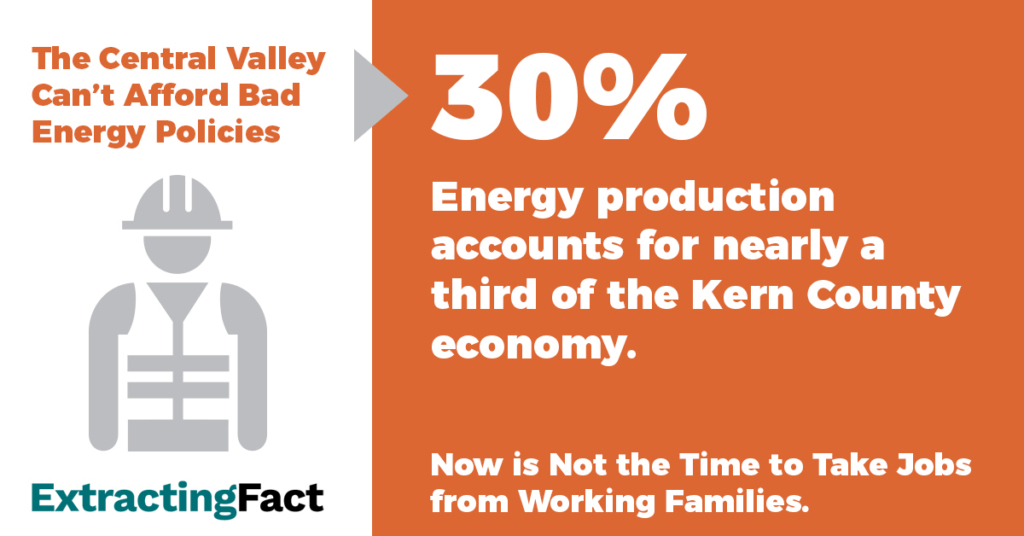 Two weeks before, at an event in San Diego on February 8th, Newsom had promised a mass vaccination site for the region, saying, "The Central Valley matters. We care."
Unfortunately, Valley residents have seen this act before. Newsom's comments fit a clear pattern – heaping lip service on the Valley and its residents with little follow through. All the while, his administration continues an economic assault on the struggling region.
The governor's latest pronouncements of great concern for the Valley come as new data shows the state is making significant cuts to energy production permits, consciously strangling a key source of economic activity for the region.
The data shows that the number of energy production permits issued statewide fell more than 27% from 2019 to 2020. Similarly, permits authorizing work to existing wells have fallen nearly 20% in recent years.
CalGEM's annual review of permitting for 2020 also confirmed the state is cutting off energy production, and in effect openly waging an attack on the Central Valley economy.
In a press release announcing 2020 data, CalGEM boasted that permits for hydraulic fracturing in 2020 were at the lowest number in state history, with a total of 83 issued last year compared to an average of approximately 220 per year since 2016. CalGEM also noted that in-state oil production is at its lowest level in state history, down 68% since 1985.
Meanwhile, the California economy continues to have high demand for the energy that the Central Valley could provide. As the Newsom administration continues to pursue policies limiting production, the state is forced to import more and more foreign oil to meet demand – raising costs and killing jobs.
Instead of supporting local jobs and buying in-state energy, Californians send over $25 billion per year overseas for foreign oil that isn't produced under the state's stringent environmental and public health protections. A shocking 72% of the oil California uses every day is imported – a figure that will continue to rise as in-state production declines.
For CalGEM and the Newsom administration, energy production permits can be blindly limited – never mind the impacts on the lives of Californians. But for working families in the Central Valley, production permits are a lifeline of jobs and provide access to a decent living.
If Governor Newsom truly cares about the Central Valley, he's got an odd way of showing it.